100% Natural Flexible Hard Wax Cubes
 Once Natural Wax is an innovative, all-purpose wax! 
The Best Hard Wax To Use On all parts of the body and face, all skin types.
Formulated Using Only Premium Natural Ingredients.
Hard Wax For Sensitive Skin, It's free of Polymers, sulfates, parabens, gluten, chemicals and dyes.
A Single application goes a really long way and an entire strip or section can be removed in its entirety without breaking or cracking!
Elevate your waxing services today.


100% NATURAL - Made for all skin types, hair textures, hair lengths; women and men.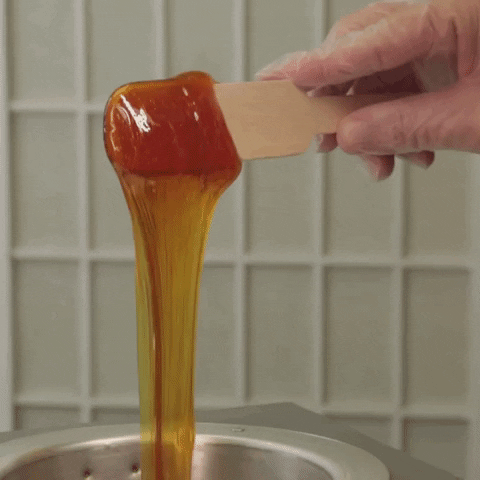 SAFE ON SENSITIVE SKIN - Free of parabens, sulfates, gluten, dyes and chemicals. Our 100% Natural Stripless Wax formula is uniquely made with fine and pure ingredients.
ONE WAX FOR ALL - Our all-purpose wax can be used on any part of the face and body.
PROFITABLE AND COST EFFECTIVE - Because of its unique flexibility and spread ability you will use less wax making it highly efficient and cost saving. No need to have different types of wax.

HIGHLY FLEXIBLE - Unique properties for flexibility and spread ability. With the combination of our Large Spatulas and the flexibility of Once, a single application goes really long way and can be removed the entire strip in just one pull in a fast and effective way.
Formulated using only premium natural ingredients, our strip-less hard wax offers unique, highly flexible properties that can be used on all parts of the body and face, as well as, all skin types and hair textures. You'll wax better and save with our revolutionary wax.  Due to its spread ability you'll use less wax. "Once" you try our wax, you won't use another! 
"I'm amazed by this new wax I tried at my waxing center today!  Bravo "Once Natural Wax" for the no pain experience and for my silky smooth legs!"
Kimberly Sandie, New York, NY


"I just had my bikini waxed this morning at my salon, and my girl tried a new wax called "Once Natural Wax"…I am super sensitive and I have to say the experience was totally comfortable and I left without the irritation I normally experience with other waxes!  From now on I will insist she use this new wax!!" 
Lisa Bird, Wellington, FL
"Oh "Once Natural Wax", where have you been all my life??  At my appointment yesterday, I experienced this new wax and immediately felt a difference as it was being applied by my esthetician.  I'm in love with the whole experience and how comfortable it was!"

 
Yvette Santos, Brooklyn Heights, NY
"I experienced a new wax today at my salon that's 100% Natural called "Once Natural Wax", I could see the amazing difference between this new wax and the old brand they were using that wasn't natural.  I'm hooked on this new wax!
Bethany Lagos, Hoboken, NJ

Melt the wax in the wax warmer until wax begins melting and can be stirred into a creamy consistency with the spatula. Once achieved, reduce temperature to ensure comfortable contact with the skin.
When the wax is ready to be applied, temperature should be held between 100 F and 105 F (38 C and 40 C). Apply wax onto the skin, evenly in the direction of hair growth and remove the entire section by pulling against hair growth at a 45 angle
Ask for a
special discount for orders over 50 lbs.
Once you've tried our wax, you won't use another!
Wax Cubes